How to Make Money with the EasyPLR Affiliate Program
How Will you Make the Most Sales?
Aim to Complete at Least One Item per Day.
1. Put our Button or Banner on your Site
Right now, this graphic is converting well for me: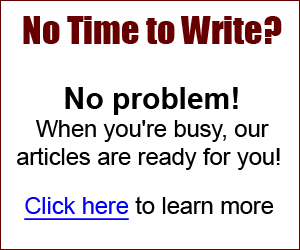 You'll find more graphics to choose from here:
EasyPLR Promotional Tools
2. Add an email signature with your affiliate link to the bottom of all emails you send out.
Here are some you can use…
I save time with EasyPLR.com (<-use your aff link)
Find out how I get quality content for my blog here.
What is the Bloggers secret weapon? Find out here.
3. Brand our RSS Feed and Add it to your Blog
This only takes a few minutes. Here's how. Brandable RSS Feed.
4. Give away our free report, branded with your affiliate links.
PLR for Bloggers Free Brandable Report

5. Add one of my videos to your blog.
Grab Promotional Videos Here If you don't know how to embed a YouTube video, here's a tutorial: How to Embed a YouTube Video
6. Create your own video about EasyPLR and post it on YouTube.
7. Have me as a Guest Blogger by adding one of my reprint articles to your website or blog.
I have Many Brandable Articles – Publish these articles on your Blog. Just replace the link at the end of the article with YOUR affiliate link for EasyPLR.com
8. Recommend EasyPLR.com to your newsletter list.
9. Write an original blog post and include a recommendation for EasyPLR.com in it.
10. Mention us on your Facebook wall.
11. Chat about us on Twitter.
12. Create a Squidoo Lens and Link to Us!
Simply go to www.Squidoo.com and start a lens.
13. Custom Error Page
Do you have an error page set up for your website? If not, you're losing money.
It's very simple to do if you're using hosting with a cpanel like www.MomWebs.com — just log into your cpanel and click on the "Error Pages" icon. Then, go to the "404? and enter your page html there. We've provided some code below that you may use. Just be sure to replace "YOURAFFILIATELINK" with your affiliate link.
The page you're looking for has moved… and that's good news for you! You found a hidden page. And, I'll share with you a hidden gem.(Insert promo for EasyPLR here)Your Name
14. Custom Thank You Page
Set up your ezine thank you page sends your reader to a page that refers them to EasyPLR.com. If you're using this autoresponder it's easy to do!
Here's an idea for you.
Thank you so much for signing up for (insert your list name here).I'd like to share a resource that has helped me save time and money.(Insert promo for EasyPLR here)Your Name
15. Add us to your Autoresponder
Don't just do one ezine blast to your list, insert an autoresponder message to tell EVERY new subscriber about EasyPLR.com — and watch your income increase on autopilot. We recommend this autoresponder.
16. Link to us in a free report.
17. Mention us on your download page for a paid product.
18. Talk about us in a Teleseminar or Webinar.
19. Give us a Shout Out in your Podcast – perhaps as a sponsor or recommended resource.
20. Tell your AFFILIATES about EasyPLR.com. Either send a mailing to them or add a recommendation to your affiliate tools page. They'll have more content to help you make more money!
---
Thanks much,